With the recent buzz regarding the rainbow banner and the Court's ruling, we need to be reminded of something greater. What is that? God's promises of course, and the fact that His word is good.

Man's plans of mischief have been around since time began, and God has proven to be the only constant in a world of change. The times and seasons belong to Him, and His handiwork is seen daily, while men sweat endlessly erecting monuments unto themselves, which will always crumble down the road.

God's rainbow requires no effort and causes no sweat; it is an eternal testament to heaven itself and the veracity of God's very word.

The post here 'the rainbow of promise,' is a reblog written over a year ago, and could have been said this morning.   Also, look at https://insanitybytes2.wordpress.com/2015/06/27/somewhere-over-the-rainbow/   and notice that her post is all truth from scripture. Love that.
The Lions Den
There is a sight in the heavens that is pretty much appreciated by all, and I dare say puts a smile on even the most hardened of faces, and that is the rainbow after a raining. It lasts about the length of a hailstorm, and presto, gone.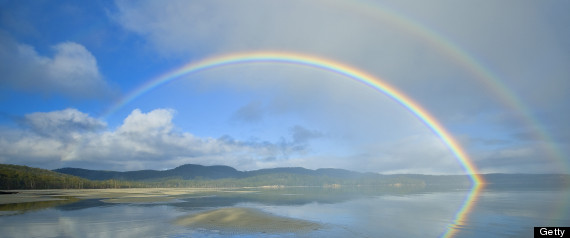 Does the Creator get the glory? Is He respected with such a dazzling display of ingenuity, color, and perfection? Most of the times not, but there always is a remnant who sees with faith, and bows the knee to God and His eternal promises.
The rainbow, a covenant by God alone between Himself and man, that God would not again destroy the world by flood. A gentle and beautiful reminder, that in a world which forgets Him daily, He proves His enduring benevolence with a painting in the sky which proves his patience and watchful eye over His creation and a world destroyed…
View original post 592 more words